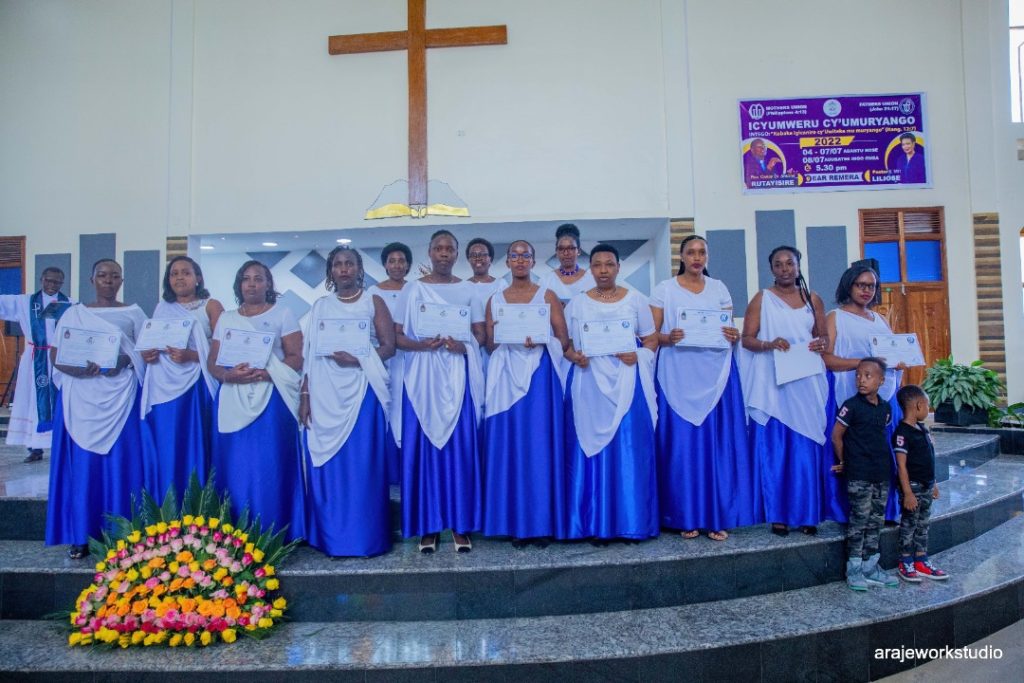 Mother's Union has over 50 years long journey of growth and expansion of Mother's Union in Kigali Diocese. Kigali Diocese is the first to establish Mother's Union in the entire Anglican church of Rwanda. Kigali diocese in particular is made up of 8 archdeaconries and 56 parishes. These 56 Parishes are all branches of Mothers' Union. Mothers' Union currently has a membership of 2000 women.
Women have fellowships where they meet to pray for their families, children and other requests.  Mothers' Union members intercede for the church and the nation. Mothers' Union organize conferences at every level; that is the parish level, archdeaconry level and also one big conference at the diocesan level every year.
Mothers' Union has empowered women to be entrepreneurs through craft making. In different parishes of the Diocese, Women do make crafts inform of beaded handbags, baskets, trays, oven gloves, aprons among others. The MU office assists some of them in marketing. Through this, women have been able to develop their families and educate their children.
Mothers' Union mentors girls who are the future Mothers' Union members. We have Girls' Friendly Society (GFS) Rwanda specifically in Kigali Diocese which is entirely a Girl's ministry that we follow up.
We operate under three objectives that include the following: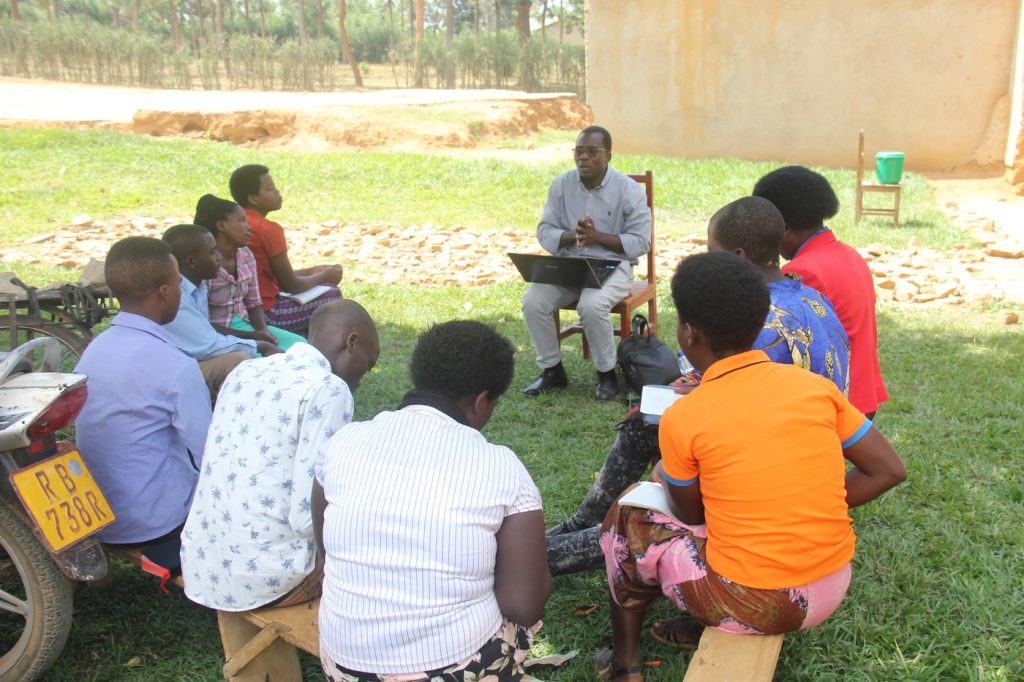 The Diocesan vision for the youth: Envisioning and empowering congregations to be relevant to young people, maturing them to be Christians who shall make a difference.
Our Biblical basis: Mark 6:34 "When Jesus landed and saw a large crowd, he had compassion on them, because they were like sheep without a shepherd. So he began teaching them many things." 
Youth and Children department has five main objectives:
Raising awareness among congregations on the importance, the cost of a good youth work and of trauma healing.
Development of our children's ministry
Strengthening our students' ministry.
Leadership development and holistic empowerment
To mobilize the needed assets for our ministry to
be effective
Children ministry,
Students ministry,
Boys and Girls brigades,
Sports outreach,
Youth Camps,
Advising and equipping youth workers and church leaders,
Youth evangelism weeks, Multimedia evangelism, concerts,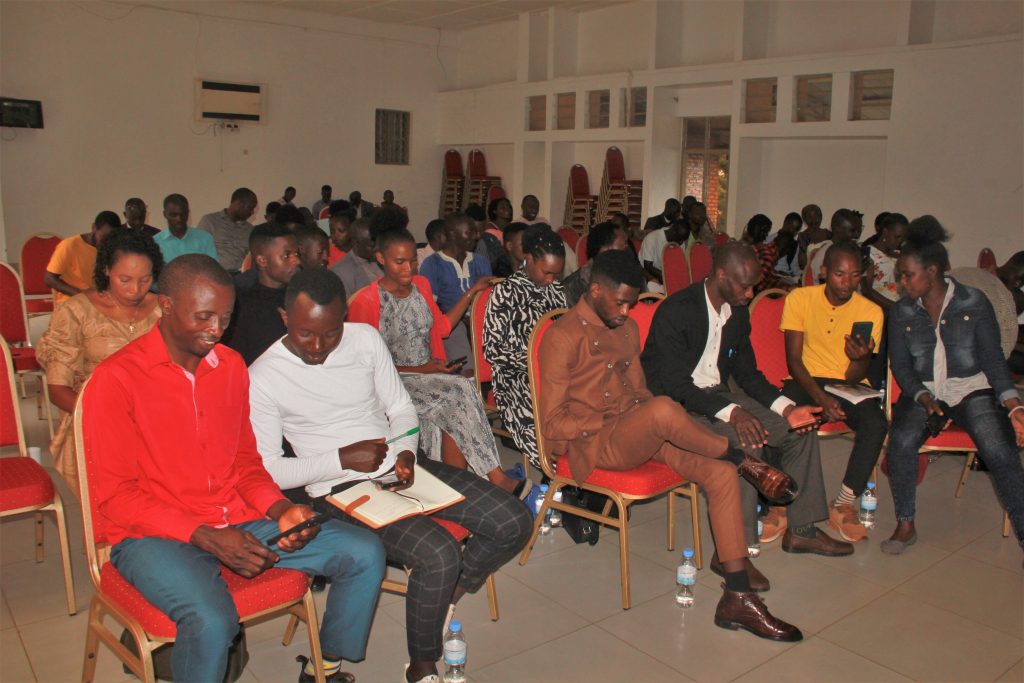 ICT department helps to connect pastors and youth through ICT. This is of course besides the normal communication via interpersonal relationship. Through these contacts of social media youth will like the church as an institute giving added value for them. Being connected, the church can help youth to grow in faith. This starts after the training about social media given by ICT department and follow-up.
while pastors and youth are together, we go in depth about the impact of social media and how they can spread the gospel through them. 
In trainings pastors worked together with youth to create and maintain their parishes Facebook page . We start with the existing communication in the parishes we help the parish to digitalize this communication and improve it. The communication triangle (content, audience, and channel of a message) is our guideline. For many parishes, this means that the focus is mostly on basic principles, phone calls, WhatsApp and Facebook. For some others (especially urban) we add YouTube.